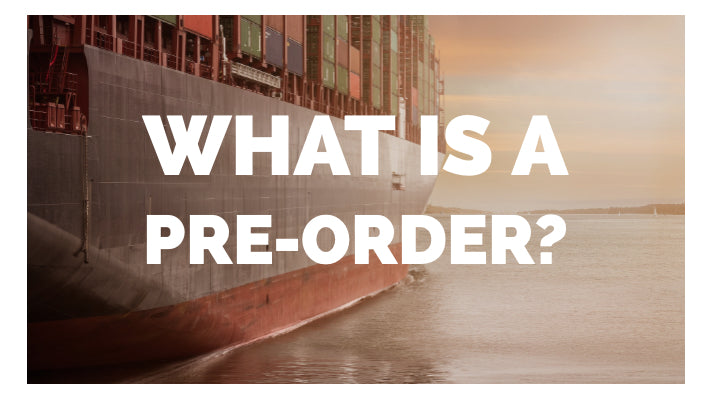 A PRE-ORDER is a purchase that is made before the item is available to send. In other words, if you purchase something on PRE-ORDER it won't immediately go out for fulfilment and it won't be sent to you until the shipping date mentioned in the description. 
Why?
We have found success in our products because we don't mass produce them. We only make them in small batches as demand dictates. As a result, we sell out of most of our bags before we have even sent them to the warehouse for posting. This is a mixed blessing as I am sure you can understand. We try to minimise the frustration by constantly having back orders of our bags on order and topping them up every week (sometimes every two weeks). 
What does this all mean?
In short, if you order an item on PRE-ORDER check the "expected shipping" date to ensure we will get your item to you within the time you need it. We are pretty good at keeping to these dates but if we are running behind schedule we will let you know. 
Contact us
If you are not certain about any of this please feel free to contact us via any of the means below:
Facebook Messenger: Click the blue Messenger bubble on this page
Email: support@ jackstillman. com. au
Contact Page: Click here
---