Repair Holes or Tears in your Canvas Bag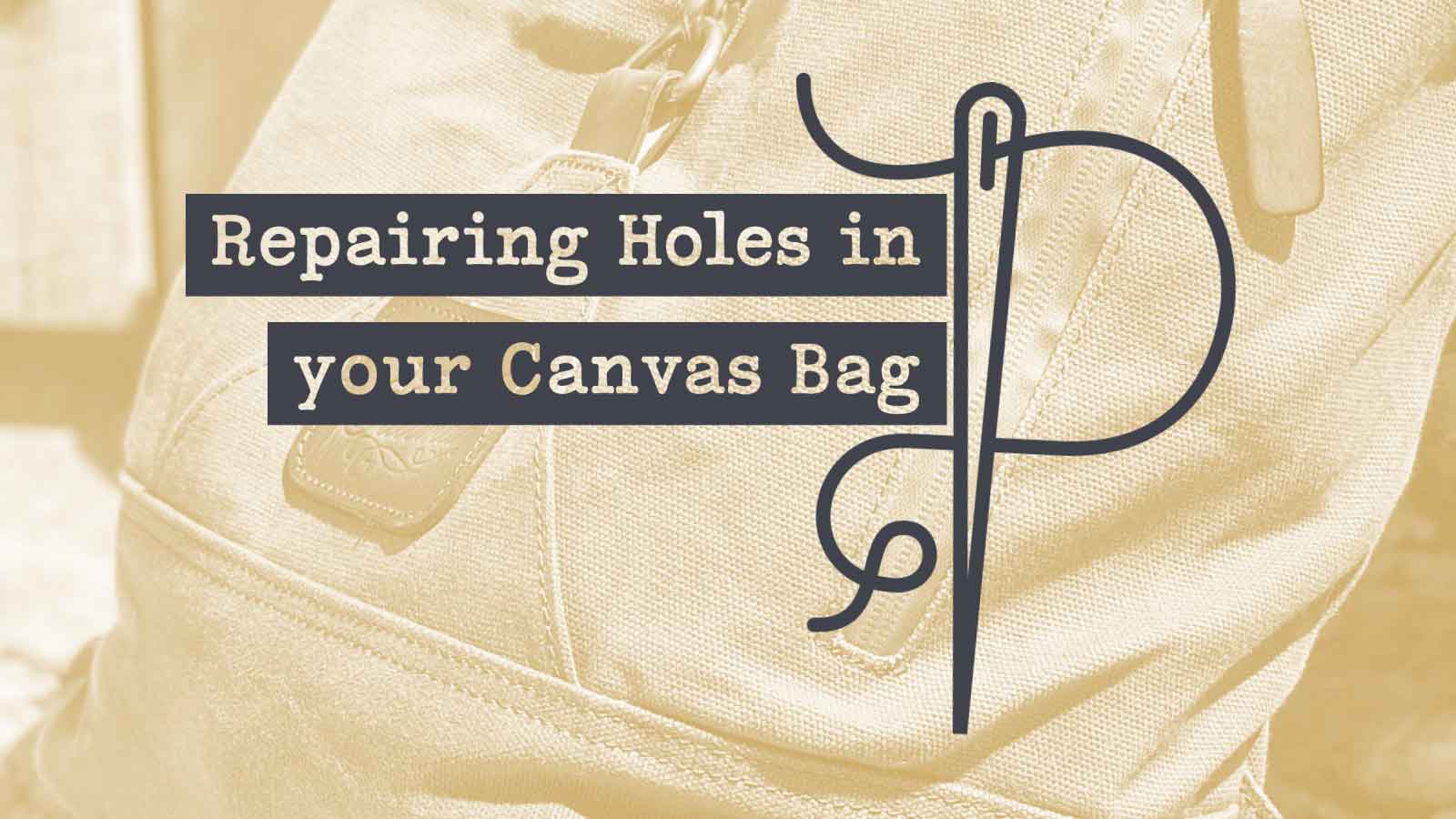 What causes holes or tears in canvas bags?
Canvas bags are durable and versatile, but they can still develop holes or tears over time. Common causes include sharp objects in side the bag or getting it snagged on something external, excessive weight, or wear and tear from regular use. Expect holes from regular wear and tear, it's not something that can be prevented. 
Assessing the damage
Before you begin repairing your canvas bag, it's important to assess the extent of the damage. Is it a small hole or a larger tear. This will determine the repair method you should use.
Repairing small holes
If you have a small hole in your canvas bag, you can easily fix it with a few simple steps:
Clean the area around the hole with mild soap and water.
Trim any loose threads around the hole.
Apply a small amount of fabric glue to the edges of the hole.
Press the edges of the hole together and hold them in place until the glue dries.
Once the glue is dry, reinforce the repair by stitching around the edges of the hole with a needle and thread.
Repairing larger tears
If your canvas bag has a larger tear, you'll need to follow these steps:
Clean the area around the tear with mild soap and water.
Trim any loose threads or frayed edges.
Cut a piece of canvas fabric slightly larger than the tear.
Apply fabric glue to the

edges of the tear

and press the patch onto the glue.
Hold the patch in place until the glue dries.
Stitch around the edges of the patch to reinforce the repair.
NOTE: If you have a Jack Stillman bag and need a matching patch, please contact us here and we will send you one for free. 
Preventing future damage
To prevent holes or tears in your canvas bag, consider the following tips:
Avoid overloading your bag with heavy items. There is an ideal load for your bag and exceeding what it was designed to do is just asking for trouble. 
Be mindful of sharp objects that could puncture the fabric and be watchful for regularly carried items that might be causing damage. 
Regularly inspect your bag for any signs of wear and tear and repair small holes quickly. 
Keep your bag waxed regularly to maintain its water-resistant properties. Waxing also binds the weave together making it more resistant to tearing. 
Store your bag in a cool, dry place when not in use.
By following these simple steps, you can easily repair a hole or tear in your canvas bag and extend its lifespan. Remember to always take care of your bag to prevent further damage. That being said, the occasional patch, stain and blemish actually adds to the character of your bag - so embrace a bit if wear and tear. 
---