Jack Stillman's Commitment: The Vegetable Tanned Leather Difference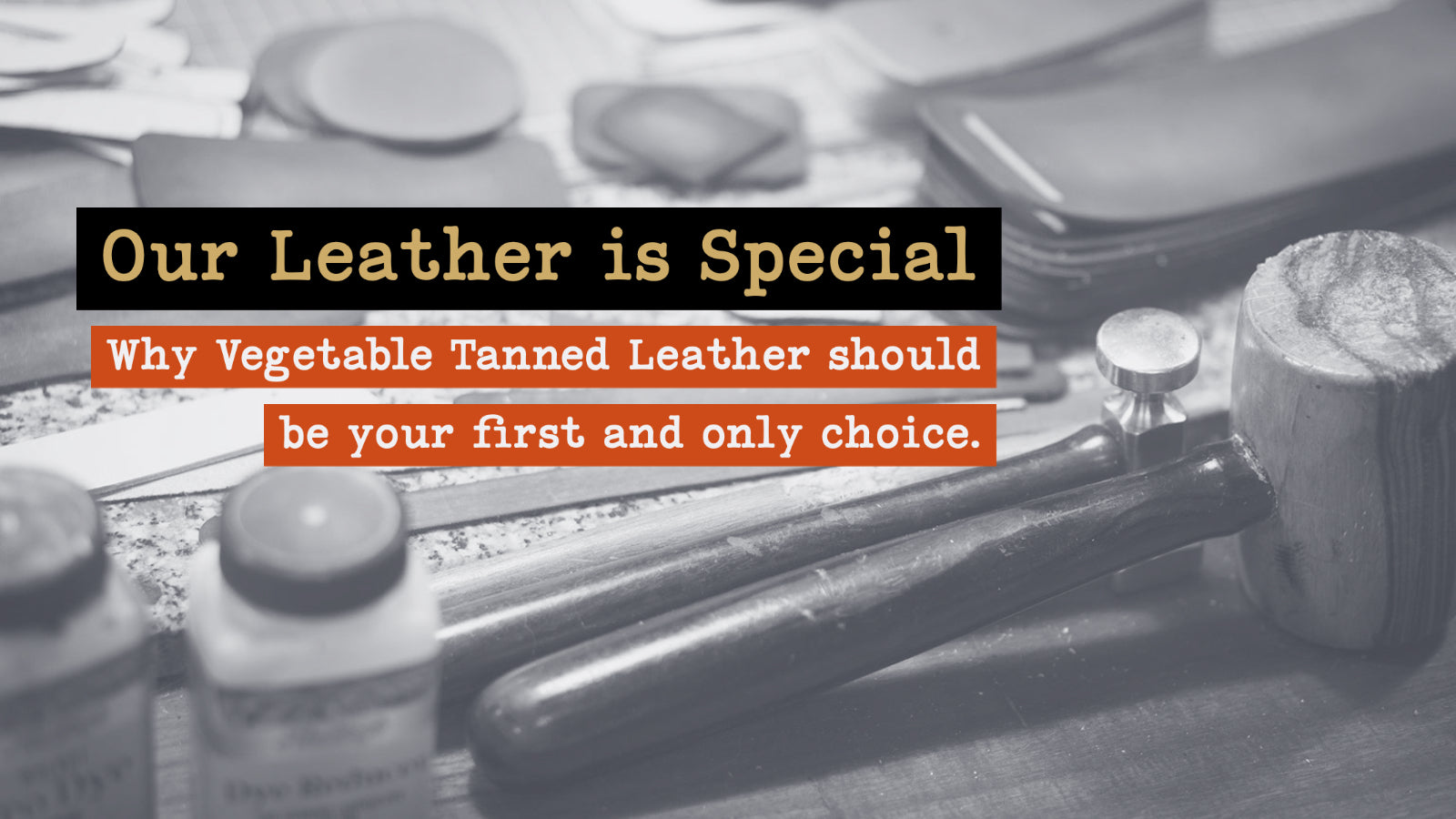 Elevating Craftsmanship: Our Journey with Vegetable Tanned Leather
At Jack Stillman, our dedication to quality and craftsmanship goes beyond mere words. In 2018, we pivoted our focus solely to Vegetable Tanned (Veg Tanned) leather – a decision fueled by our commitment to the environment, the health of communities, and the unparalleled longevity of this natural leather.

While only a meager 10-12% of global leather is Veg Tanned, its scarcity makes it even more precious. This rarity often means many are unfamiliar with it. Sadly, the majority of the leather industry leans on cheaper, toxic alternatives, with many originating from regions notorious for their ecological compromise. At Jack Stillman, we aim to challenge this norm, prioritizing the welfare of communities and the purity of the products we craft.
Leather's Timeless Elegance
Since the dawn of civilization, humans have cherished leather for its durability, flexibility, and inherent beauty. We carefully select Natural Leather, integrating it sparingly into our heritage range, ensuring that every Jack Stillman creation tells a unique story while maintaining our ethical stand.
Delving into the Art of Tanning
But what transforms skin into the leather we admire? Tanning. This age-old process converts raw hides into durable leather. Particularly, Vegetable Tanning relies on tannins, primarily derived from tree barks. These naturally-occurring astringents bind to the hide's proteins, making it more resilient and flexible. The outcome? A beautifully pale yellow to reddish leather that's adored by traditional artisans for its adaptability.

In stark contrast, modern tanning methods, namely Chrome and Aldehyde Tanning, exploit harmful chemicals, compromising environmental and human health. They dominate the industry due to their cost-effectiveness and speed. However, Jack Stillman believes in the authenticity and sustainability of Veg Tanned leather, even if it demands more time and resources.
The Jack Stillman Differenc
Embracing traditionalism, we incorporate as many organic materials as possible in our creations – be it Natural Leather, solid brass, or waxed cotton canvas. Each leather fragment is meticulously cut, dyed, and finished by hand, ensuring longevity.

Our two dedicated craftsmen breathe life into each product, from zip pulls to our renowned Commodore Messenger bag. The hallmark of Jack Stillman lies in this attention to detail, distancing us from the ephemeral nature of mass-produced items.

Want a deeper dive into our leather journey? Let's converse. 
Resources
What is Vegetable Tanned Leather - The Leather Dictionary
How leather is slowly killing the people and places that make it
---