4 Reasons to keep your bag waxed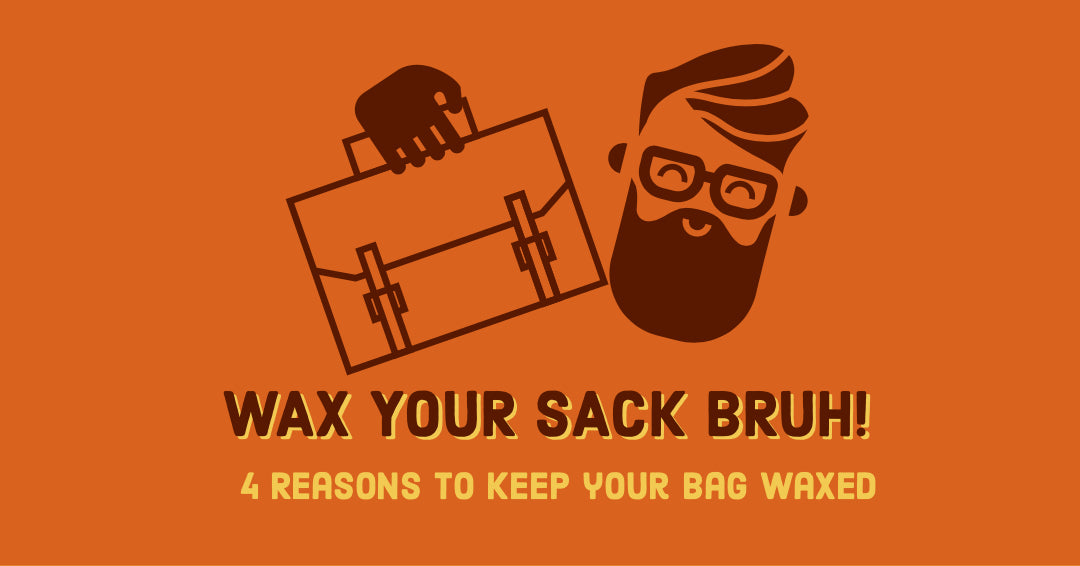 #1. WATERPROOFING
This is the obvious one. The 100% natural wax and oils in Granddad Jack's Sack Wax create a protective barrier over and between the canvas fibres. This causes water to bead off and reduces soaking by over 95% while still allowing your fabric to breath naturally. You can buy plastic treated fabrics like nylon that do a better job but they aren't as environmentally friendly, durable or as handsome a good ole cotton canvas.
#2. STRENGTHENING
Waxed canvas is tougher than un-waxed canvas because the fibres are bonded together by the waxes and oils. This creates a more durable exterior that resist fraying and snagging. Keeping it regularly waxed locks down fibres that might otherwise become exposed through distortion caused by everyday use.
#3. CHARACTER
One of the best features of waxed canvas is the way it looks after repeated waxings. Building on areas of harder wear with regular treatments creates a patina that many compare to leather. Some parts go smoother and darker, others develop highlights. It all combines to create a unique, personalised look for your bag.
#4. PROTECTION
If the waxed coating keeps the water out, it also works to protect the outer surface of your bag from unwanted stains and bacteria. The beeswax and natural vegetable oils (including coconut oil) are antibacterial which prevents the spread of bacteria and penetration from mold. Did you know that Sack Wax is also excellent for cleaning and protecting your hardware such as buckles, snap buttons and rivets.
---